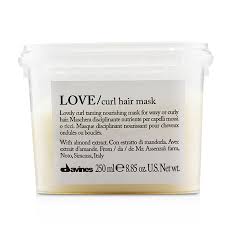 Davines Love Curl Hair Mask
It has an extra nourishing and conditioning power. Gives intense softness, nourishment and hydration also to very thick and unruly hair.
Features & Benefits:
The scent that characterizes the LOVE family has a citrus and green note.
Usage Instructions:
Apply to damp hair after LOVE/curl shampoo. Leave in for 10-15 minutes, comb through and rinse. Proceed with drying.