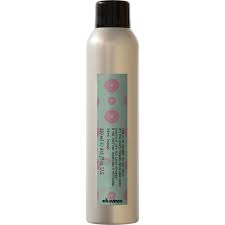 Davines This Is An Invisible No Gas Spray
No gas invisible hairspray with medium hold, for hairstyling.
Features & Benefits:
The ingredients enhances product performance and keeps hair healthy and moisturized longer.
Usage Instructions:
For styling, spray onto the hair at a distance of 30cm and comb. It can also be sprayed directly onto the areas to be defined. Depending on hair density, length and desired effect, apply between 1g and 3g of product.