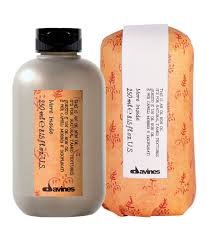 Davines This Is An Oil Non Oil
Davines Oil Non Oil controls frizz and adds body, leaving hair soft and shiny.
Features & Benefits:
Defines
Gives structure
Dries out quickly
Does not leave residues
Has a memory effect
Anti-frizz action
Anti-gravity action
Wet effect
Workable
Usage Instructions:
Apply a small amount of product to dry hair and then arrange it as you wish. Depending on hair density, length and desired effect, apply between 6g and 10g of product.